MEET THE TEAM
Trish Hoskin (Director/Project Coordinator/Safe-Guarding Officer)
Trish has been working with young people for the past 17 years. She has always recognised the value of using creativity in all its forms as a way of building confidence and self-esteem and as a platform for giving young people a voice. Trish qualified in Teaching and facilitating Arts projects after studying at Falmouth University of Arts and gained an M.A in History of Modern Art and Design.
---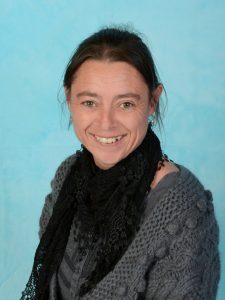 Dionne Johnson (Learning Support Worker)
Dionne has experience of delivering outdoor activities to young people.
She has now transferred these skills to enable her to take on a pastoral role to our students supporting them in the classroom and during additional activities they take part in.
---
Anna Combellack (Learning Support Assistant)
Anna worked for an Alternative Provision Academy for 18 years as a Higher Level Teaching Assistant, supporting students with complex needs. She taught PSHE and prepared students for their future careers.
---
Marc Elliott (Support Worker/Baking Enterprise)
Marc teaches baking skills as part of our Life and Living Skills program and also as part of our Baking Enterprise Project, which help to improve student self-confidence and motivation. He is a keen baker and took part in Channel 4's Great British Bake Off during 2020.
---
Georgia Barkham (Learning Support Tutor)
Georgia provides learning support with both groups and on a one to one basis, and is always a friendly face for students to chat to. She is currently studying a Foundation Degree in Children and Young People's Workforce and hopes to progress to study a Masters degree in Psychology and become and Educational Psychologist. Georgia is a former ReachOut student who faced struggles in mainstream education, but, through her studies at ReachOut, has gained the self-confidence and skills to follow her desire to support young people.
---
Simon Durrant (Learning Support Tutor/Website)
Si joined ReachOut Creative Futures in November 2020 after working in Outdoor Education for the previous 8 years. He currently assists students with digital photography and video projects, and has also taken on the role of managing our website. He holds a Masters Degree in Aerospace Engineering (2004) and holds a PTLLS teaching qualification (2014).
---
---
Additional arts professionals used on an ad hoc basis:
Photographer Jenny Edmiston – (Picture The Past Photography) Jenny has over 20 years' experience as a freelance photographer and is an Arts Award Advisor.
Sculptor Richard Austin – (The Sculpture Workshop) Richard is a well-known sculptor both nationally and internationally and has many high profile
commissions he has created.
Nick Brennan – (Cartoonist) Nick was a cartoonist for both the Beano and Dandy comics and was the original creator of the Dennis the Menace character.