MEET THE TEAM
Trish Hoskin (Director/Project Coordinator/Safe-Guarding Officer)
Trish has been working with young people for the past 17 years. She has always recognised the value of using creativity in all its forms as a way of building confidence and self-esteem and as a platform for giving young people a voice. Trish qualified in Teaching and facilitating Arts projects after studying at Falmouth University of Arts and gained an M.A in History of Modern Art and Design.
---
Debi Court (Director & Tutor)
Debi has nearly twenty years experience working with young people; teaching programmes in Independent Living, Preparation For Work and Functional Skills. As a qualified Forest School and Mental Health practitioner, Debi brings to ReachOut a broad range of skills. She also brings a passion for the great outdoors and creativity, firmly believing that both concepts nurture a students confidence and self belief whilst including a sense of play.
---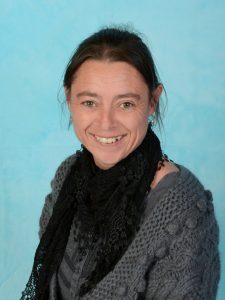 Dionne Johnson (Learning Support Worker)
Dionne has experience of delivering outdoor activities to young people.
She has now transferred these skills to enable her to take on a pastoral role to our students supporting them in the classroom and during additional activities they take part in.
---
Jackie Smeeth (Functional Skills Teacher)
Jackie qualified in 1979 with a B.Ed degree in PE, Biology and Education. She taught in comprehensive schools in London and the home counties until 1987 when she moved to Cornwall. Jackie has spent over 30 years teaching English, Maths, Science and Catering, up to GCSE level, in special educational/behavioural settings. She joined ReachOut Creative Futures in 2017 and says: "I have loved working with the students I have met, hopefully helping them to gain knowledge and qualifications in functional English and Maths skills."
---
Anna Combellack (Learning Support Assistant)
Anna worked for an Alternative Provision Academy for 18 years as a Higher Level Teaching Assistant, supporting students with complex needs. She taught PSHE and prepared students for their future careers.
---
Marc Elliott (Support Worker/Baking Enterprise)
Marc teaches baking skills as part of our Life and Living Skills program and also as part of our Baking Enterprise Project, which help to improve student self-confidence and motivation. He is a keen baker and took part in Channel 4's Great British Bake Off during 2020.
---
Georgia Barkham (Learning Support Tutor)
Georgia provides learning support with both groups and on a one to one basis, and is always a friendly face for students to chat to. She is currently studying a Foundation Degree in Children and Young People's Workforce and hopes to progress to study a Masters degree in Psychology and become and Educational Psychologist. Georgia is a former ReachOut student who faced struggles in mainstream education, but, through her studies at ReachOut, has gained the self-confidence and skills to follow her desire to support young people.
---
Simon Durrant (Learning Support Tutor/Website)
Si joined ReachOut Creative Futures in November 2020 after working in Outdoor Education for the previous 8 years. He currently assists students with digital photography and video projects, and has also taken on the role of managing our website. He holds a Masters Degree in Aerospace Engineering (2004) and holds a PTLLS teaching qualification (2014).
---
Additional arts professionals used on an ad hoc basis:
Photographer Jenny Edmiston – (Picture The Past Photography) Jenny has over 20 years' experience as a freelance photographer and is an Arts Award Advisor.
Sculptor Richard Austin – (The Sculpture Workshop) Richard is a well-known sculptor both nationally and internationally and has many high profile
commissions he has created.
Nick Brennan – (Cartoonist) Nick was a cartoonist for both the Beano and Dandy comics and was the original creator of the Dennis the Menace character.